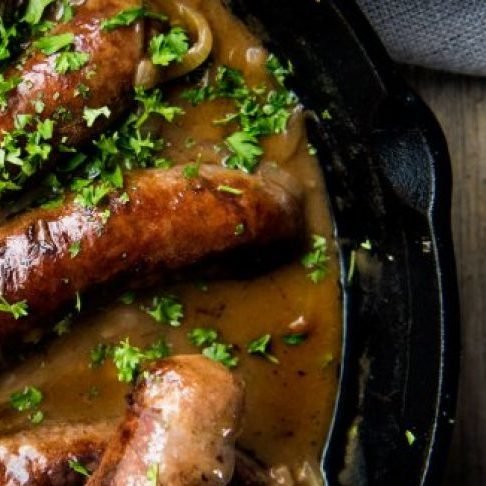 Are you looking for a star recipe for your next dinner party? This flavorful gravy is all you need to make your dinner a memorable one for your guests!
INGREDIENTS
12 Artisan Deli's Smoked Pork Bacon Sausage
1 Medium Sized Onion (Peeled and Chopped)
1/2 Cup of Plain Flour
Olive Oil
1/4 Cup of Tomato Sauce (Ketchup)
1 Tablespoon of BBQ sauce
2 Cups of Liquid Beef/Chicken/Veg Stock (Optional)
1 Cup of Water
Salt and Pepper
METHOD
Heat oil in a pan, slightly fry the Smoked Pork Bacon Sausages and keep aside.
In the same pan, add chopped onions.
Add the flour, BBQ sauce and Tomato sauce.
Sauté for a minute. Slowly add the stock and water, stir continuously to avoid lumps.
Add salt and cracked pepper. Then add the sausages.
Close the lid and shimmer for 10 mins on low flame. Serve hot! Share with us your creation on Instagram @artisandelibnb.